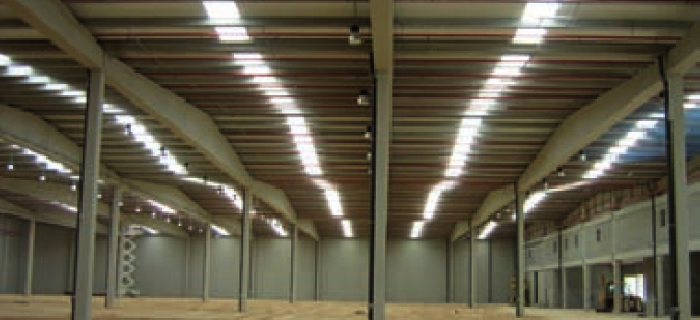 Propriety: Rhenus Logistics
Engineering: CMD Ingenieros
Location: Zaragoza, España
Year: 2005
PEM: 3.000.000 €
Enlargement of a 83x132m logistics industrial building (11,000 m2). Development of a 120x160m piece of land (19,200 m2). Designed and executed with prefabricated modular elements with four spans and two slopes of drainage each one. Spans of 33.00 m, every 10 meters. The building is equipped with 14 loading and unloading bays. Meticulous study made ​​for maneuverability of 15m articulated trucks in its access, turning and berthing maneuvers. Office floor of 1,000 m2 on the berthing area. Profund study of industrial pavement, under severe stress conditions.
CIVIL ENGINEERING / Construction project and management.