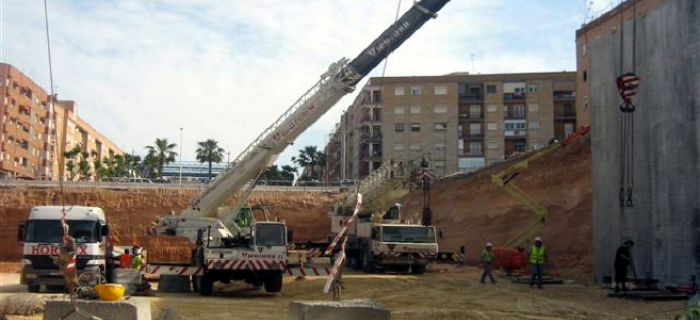 Propriety: Gil Garrido
Engineering: CMD Ingenieros
Location: Valencia, España
Year: 2007
Underground parking garage with a capacity of 599 spots and 14,300 m2, designed with a large span. Built with large pieces of precast and prestressed concrete, designed to withstand the José Sancho Theatre School of Manises. Floors with the 2% slope ramps replacing traditional connection between plants, obtaining a double helical circulation and considerable saving of space for parking spots. Spans of over 16 m. Depth of 4 plants (-14.50 m), rectangular shape.
CIVIL ENGINEERING / Construction Project Coordination. Coordination and calculation of structures and foundations.