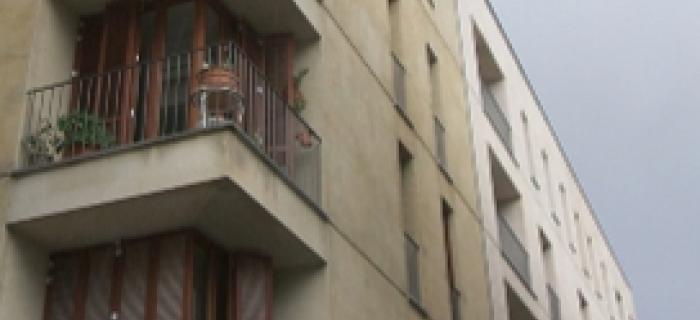 Propriety: Ajuntament València
Engineering: CMD Ingenieros
Location: Valencia, España
Year: 2003
PEM: 750.000 € (estructura)
Tenement Building (Basement + ground floor + 4 floors). Reinforced concrete structure, retaining walls, foundation slab and precast joist slabs. The building occupies is a whole block with a total of 5.350 m2. It is located in the neighborhood of Velluters in Valencia.
CIVIL ENGINEERING / Project structure and foundation.