Propriety: Porto Alegre Government
Engineering: COBRA Instalaciones y Servicios SA
Location: Porto Alegre (Brasil)
Year: 2011-2014
PEM: 21.000.000 euro (facilities)
Description:
Construction of new Stadium of Gremio, in Porto Alegre (Brasil), for the world Cup 2014. Capacity for 60.540 spectators.
Performed Works:
FACILITIES TECHNICAL ASSISTANCE
Technical assistance for the facilities of the stadium, with re-calculations, and development of execution drawigns for the installer, Cobra.
Facilities: HV and LV network, Generation set, lighting, CCTV and access 
control, IT installation.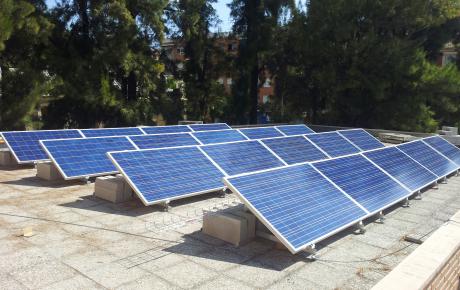 The project at School situated in the street Sant Vicent